Updated: Best Android phone – which should you buy?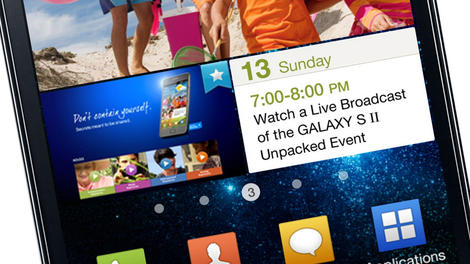 Best Android phone: 10 – 6
There's one key way in which Android is massively different from its Apple-branded smartphone competition – the number of phones out there running Google's hot mobile OS.
Samsung makes loads of them. Sony's releasing three every second. HTC is producing award-winning handsets, and LG is bringing up the super-cheap superphone brigade.
On top of that, there's a glut of other names in the mix, with the likes of Acer, ZTE, Huawei and OnePlus all offering cheap smartphones – and Google's gone high end with the Nexus range.
FutTv : X07b7PVMTE6VW
The many variations in screen size, processor power, software features and design makes finding the best Android phone for you extremely tough.
To help find the best Android phone for you, we've rounded up the best Android handsets out there today, rating the phones on hardware performance, OS upgrade potential and, of course, how shiny and nice they are to have and boast about to work colleagues.
So here they are – the best Android phones money can buy today. For many, many different reasons.
10. Sony Xperia Z3 Compact
Sony has done such a good job of shrinking down the Xperia Z3 into a smaller handset with only a few minor cuts to the specifications that it has, perhaps by accident, created a more desirable phone.
It has the same 2.5GHz quad-core Snapdragon 801 processor as the Z3, along with an Adreno 330 GPU and very good 20.7MP camera. The smaller 4.6-inch screen gives the Z3 Compact a better battery life than the full size Z3, as well as being more comfortable to hold. The price has also been cut, making the Z3 Compact a more compelling purchase.
Easily the best compact Android phone on the market today. Sony has worked hard to fit some excellent features into this handset despite its smaller stature and it has paid off. This is great work from Sony, and doubly brilliant if you own a PS4 too thanks to the Remote Play feature.
9. Moto G
Anyone looking for phone at the affordable end of the spectrum will find the Moto G offers considerable bang for your buck.
For starters, it has a winning camera that's simply better than all the similarly-specced snappers in the Moto G's price range.
With water resistance becoming rarer – we're looking at you, Samsung – it's nice to see it well implemented, with charge and headphone ports that are water resistant by themselves.
And the vanilla Android Lollipop design with a few Moto upgrades makes for a good combo. The Moto G offers a very clean experience, with near flawless performance.
8. OnePlus 2
Delivering a phone that feels more premium and has a sturdier build, OnePlus has upped its game with this second generation handset.
With a 5.5-inch display that matches the iPhone 6 Plus for pixel density – 401 ppi – the OnePlus' panel offers excellent viewing angles, although it can look washed out in direct sunlight.
The surprise inclusion of a functional fingerprint scanner is a welcome addition, and one that brings the OnePlus 2 into line with Samsung and Apple's handsets, adding to the phone's premium feel.
It's not without its flaws, but when you consider that the OnePlus 2 costs a fraction of price of certain flagship phones, you may be willing to make some compromises.
7. Nexus 6P
Google's flagship Android phablet for 2015, the Nexus 6P is (slightly) easier on your wallet than some of its competitors, and with more modest screen dimensions than last year's 6-inch whopper, the Nexus 6, it's easier on your hand, too.
Yes, you can comfortably hold it in one hand without fear of dropping it, which is fortunate because the sight of its slick chassis tumbling to the ground would be a heart-stopping experience – the P in its name does stand for 'Premium' after all.
The 6P's rear has a fast, accurate fingerprint sensor, and its face boasts surprisingly loud stereo speakers. It lacks the wireless charging and integrated optical image stabilisation found in some of its competitors, but with Android Marshmallow 6.0 making the most of its battery, and powerful specs that fall just shy of what Apple and Samsung are currently offering, the Nexus 6P is a luxury smartphone without the extortionate price tag.
6. Samsung Galaxy Note 5
The Galaxy Note 5 is the first in the series to look and feel as premium as that asking price would suggest.
That glass back feels excellent in the hand, and the 5.7-inch screen is a real beauty, sitting at the pinnacle of current Android displays – even in glaring sun.
The camera is among the best currently available, and the S Pen remains a useful tool.
Fans of past Notes will miss the microSD card slot and removable battery, but if you can get past those absences, the Note 5 is worth the outlay.
Best Android phone: 5-1
5. LG G4
With a leather back and curved chassis, the LG G4 certainly stands out in the sea of metal and glass handsets that have flooded the market.
While its build won't appeal to everyone, there's no denying the appeal of the LG's QHD Quantum IPS display. It's simply mind-blowing. At 5.5 inches you'll need to use two hands, but it's worth it for the rich, vibrant colours LG has conjured.
Also packing a great camera, with some welcome manual options – results in low light are consistently impressive – the LG G4 is an enticing choice for anyone looking for a premium handset that offers something a little different.
4. Sony Xperia Z5
Chances are you can't afford James Bond's latest custom-made Aston Martin, but if you're desperate to get in touch with your inner super spy you can probably afford to pick up his smartphone.
Sony's flagship phones have always been the standard bearers for incremental upgrades, but the Xperia Z5 takes the biggest leap in years. That's not to say this a mind-blowing reimagining of the Sony smartphone experience, but its thinner, lighter chassis and frosted glass back are very handsome indeed.
The fingerprint sensor is a welcome, if long overdue, addition, and positioning on the side of the handset makes so much sense that we were left wondering why nobody had put it there before.
It has a habit of overheating and the UI is in need of an upgrade, but that doesn't prevent the Xperia Z5 from being the best smartphone Sony has ever made.
3. Samsung Galaxy S6 Edge
If money is no object then the Galaxy S6 Edge arguably has the standard S6 beat, as it offers the same compelling specs with the addition of an eye-catching curved display. But for most people money is an object and the S6 Edge is both more expensive and not much better in use, as the curves are more about form than function.
Still, its 5.1-inch QHD screen is glorious, its 16MP camera impresses and it's got a powerful octa-core processor and all the nifty features of the S6, like a fingerprint scanner and fast charging.
The curved screen feels like a missed opportunity but it's undeniably stylish and if you can stomach the price tag this is a powerful, futuristic phone which is sure to inspire admiration and jealousy in everyone who sees it.
2. HTC One M9
For all the work Samsung's done on improving the design of its flagship HTC still has it beat. The One M9 is easily the best looking Android phone around and arguably the best looking handset running any OS.
Not only does it look incredible but it's got lots of power and a decent 20.7MP camera on the back, with its UltraPixel snapper relegated to selfie duties. Plus its slick Sense interface and impressive BoomSound audio make it a joy to use.
The HTC One M9 isn't a big upgrade over the One M8, but that phone was our favourite for a long time so any improvements guaranteed this a place near the top of our chart. Compared to the Galaxy S6 this feels lacking in specs and features, but it's as close to a work of art as a phone has come.
1. Samsung Galaxy S6
After the disappointing Galaxy S5 Samsung has turned it all around with the Galaxy S6. That's obvious as soon as you set eyes on it, with its luxurious metal and glass build and brilliantly impressive 5.1-inch QHD screen.
It's got an incredible camera too and even the TouchWiz overlay, something which is traditionally bloated and clunky, has been polished into something far slicker.
Packed full of extras like fast charging and a fingerprint scanner, the Samsung Galaxy S6 really is the complete package and its octa-core Exynos processor leaves rivals in the dust. All that power is hard on the battery, but otherwise this is a near perfect phone.
Power, performance, a premium design and heaps of extras, the Samsung Galaxy S6 has it all. It's not cheap and the average battery and lack of a microSD card slot might put you off, but in most other ways this is the best Android phone we've ever used.